The Bentley Turbo RT Olympian was a limited edition model produced in 1998. Officially 4 Bentley and two Rolls-Royce Olympians were manufactured.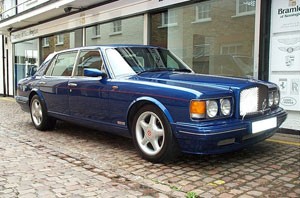 The specification was very high including:
Reduced backlight (Hooper rear screen)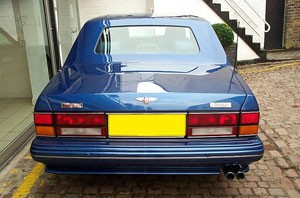 Olympian badge on the right hand side of the luggage compartment lid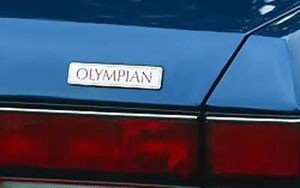 Badge bar with Olympian Badge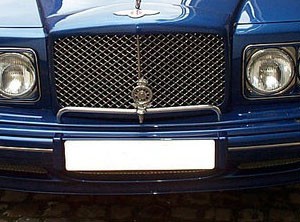 Special 'Dark Grainy Blue' hide with piping in 'St James Red and ruched inserts to seats.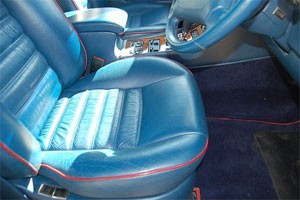 18″ 5 spoke road wheels with 255 x 55 tyres
There seems to be some confusion surrounding this model. The four Bentley models had the following chassis numbers according to RRSilverSpirit:
SCBZP23C2WCH66376
SCBZP23C4WCH66380
SCBZP23C9WCH66388
SCBZP23C3WCH66418
This fifth motor car was described as an Olympian on Bentley Spotting however it appears to be a Turbo RT with Hooper rear window and not an actual Olympian. The chassis number is WCH66158